DataFeeds by Rolling Insights - SBC Awards Shortlist Announcement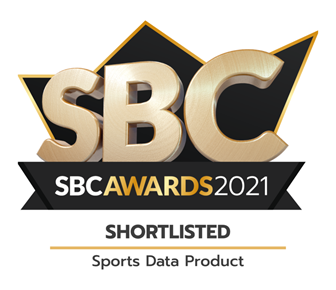 Exciting news, Rolling Insights DataFeeds has been shortlisted in the Sports Data Product Category for the SBC Awards!
The SBC awards recognize the achievements of operators and affiliates, as well as suppliers from across all the major disciplines including payments, marketing, platform providers and data. With 800 guests attending the event, the Eighth Annual 2021 SBC Awards will be held in London on December 14, 2021.
The Sports Data Product award has been created to recognize the company supplying the best sports data / live betting product in 2021.
Particular emphasis will be placed on the speed, accuracy, scale, flexibility and robustness for sports data and on the range of markets/sports, stability, commercial success, UX and innovation for live betting.
We're proud to be amongst such great company, good luck to everyone!